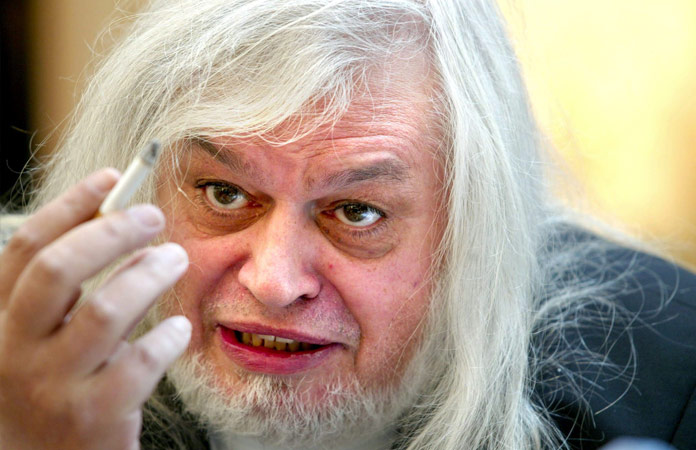 Yesterday (social) media reported the news that Jean Pierre van Rossem a.k.a JPVR, had died aged 73. The fact that he managed to evade the grim reaper's reach until now was, considering his lifestyle, an achievement by itself.
 
Jean Pierre was a self proclaimed anarchist, Google him and you'll get hits on his life as a former Stock market Guru, Economist, Writer, Politician, Millionaire and F1 team owner, but also that of an Enfant Terrible, Con artist, womanizer and intrigant. Almost every thing in Jean Pierre's live seemed to have been bigger that life, but he always kept his love and appreciation for the small things as well. 
One of those things was slot racing, although when Jean Pierre went Slot racing it was always in JPVR style.




Jean Pierre van Rossem, typical shot with ever present Belga in his hands




IMCA


Most renowned are his exploits as organizer of the IMCA (International Model Car Association) World championship events throughout the 80 - 90 and 00's For these events he would regularly fly in "ranked" Champions from other slot racing diciplines all over the world to compete for top honor and top prizes.
But what he loved most was when some how, some way, some small kid or unknown racer would come out on top, he always had a fondness for the underdog.





Class of 2006, IMCA worlds @ Barcelona




 
There is so much more that could be written about Jean Pierre, I fought him, worked with him and really loved that rascal..so might add more later...
 
But for now, my sympathies to his sons, Nicolas and Youri, his family and all the slotracers that have met him and each other at one of his events.
For this is what I consider his greatest contribution to the (small) international community of slot racing, the large number of friendships that were formed during the IMCA years.
He will be missed and remembered by many
 
 


with kind regards
Tamar